Grand Canyon Half Marathon
Big Saddle, North Kaibab Plateau, AZ |

June 15, 2019 | 9:00 am (Utah Time)
Celebrate Grand Canyon National Park's 100 year Anniversary
with a gorgeous North Rim race with canyon views!
Registration Periods*
Early $109 (Dec. 7 – Jan. 20)
Regular $134 (Jan. 21 – Apr. 21)
Late $159 (Apr. 22 – Race Expo)
*There are a limited number of entries and this event may sell out. If the event is sold out, registration will close regardless of registration period.
Course Information
Grand Canyon Half Marathon
Start: 9:00 am (UT)/8:00 am (AZ) (Big Saddle Point, Kaibab Plateau)
End: 1pm
TIME ZONE NOTE: The expo takes place in Utah. However, the race takes place in Arizona. These states are in two different time zones. All times listed for the event are based on Utah time (MDT). We recommend manually setting the time on your cell phones, vehicle clocks, etc. to maintain the correct time throughout the event.
The course starts and finishes at Big Saddle Point. To begin, the race runs south along a nice double track dirt Forest Service road. About a quarter mile into it, the road will fork. The runners will take a left at this fork.

The road will begin to climb subtly for the next half mile. Here is where runners will get their first Canyon View. The road then head south west toward Crazy Jug Point. Runners will hit the Crazy Jug junction at mile 2. From the junction, the course runs a short out-and-back to Crazy Jug Point. This turnaround point is the first Aid Station.

After leaving the Aid Station runners will return to the junction, turn left and come upon another junctions just 200 yards further down the road. Runners will take a right and run downhill toward the Start/Finish line. This is where the next Aid Station will be set up (about mile 3.6).

Runners will continue past the Start/Finish heading north for about a 1.5 miles. Runners will turn left and head in a west/Southwest direction. The next Aid Station will be at Mile 6. Runners are still running on a nice double track road at this point. The course starts to climb from here, and there is some significant climbing for the next 2.5 miles. The road is plenty wide throughout this section. Please make sure you are mindful of other runners that are looking to pass through here. The road tops out at about mile 8.4, and runners will come to another junction in the road.

We will have another Aid Station set up here where runners will hit twice during the race. After hitting the Aid Station the first time, runners will have a nice little downhill stretch toward Monument Point. There will be another Aid Station at the turnaround point which is at mile 10. There are also amazing Canyon Views from this location that you're probably going to forgo any half marathon PR's to get your camera out to take photos.

After the mile 10 Aid Station there is a nice climb back up to the junction. At the junction you will hit your last Aid Station at about mile 11.75. After passing through the junction, runner will have a final downhill descent all the way to the finish line at Big Saddle.
The terrain is runnable, but please note that this is a trail run and runners will either be running on dirt roads, or semi-rocky trails. It's a beautifully brutal course with some breathtaking views of the Grand Canyon!
2019 Course Map
Time limit
All runners will have 4 hours to finish the race. That is an 18 minute mile - plenty of time for walkers! If at anytime we deem it unsafe and need to pull a runner off the course we would hope for understanding and immediate cooperation. Failure to comply will result in being banned from future events.
Course Records
Our course record holders receive a FREE RACE ENTRY every year that their time remains the course record! Since this course is an entirely new course, there are no standing course records. The 2019 race is anyone's game.
Aid Stations
At our half marathons our aid stations typically start at mile 3 and are every other mile after that with a bonus aid station around mile 12. They are not always right at the mile marker so check your race guide to find out where they will be exactly. Our 5K races typically have a single aid station midway through the race.
You can find toilets, water, Go Gnarly electrolyte drink and Honey Stinger gels at every aid station. Usually around mile 7 and 11 we'll have cut fruit and bananas.
At every aid station we'll have basic first aid supplies, and we normally station our EMT's near mile 7.
Our half marathons and 5Ks are cup-free. That means we will not have disposable cups available for you to use. When you register you will have the option to receive a free hydrapouch with your registration or you can use you own hydration system.
Bib & Packet Pickup
When you register, we'll ask you to indicate when you plan to pick up your bib. If you plans change, don't worry about it. We only ask to help us plan in terms of numbers.
Your choices to pick up your packet are:
Option #1: Race Expo (recommended)
Race Expo
When: Friday, June 14th, 1pm–6pm (bibs available until 7pm)
Where: Jacob Hamblin Park, Kanab, UT (map)
We'll have our race expo on June 14th in Kanab, UT at the Jacob Hamblin Park. The expo will start at 1pm! Vendors will be there until 6pm, but you'll be able to pick up your bib until 7pm.
Please plan on coming and spending some time at the expo. We'll also have our merchandise tent set up, so be sure to stop by and say hi, check out some vendors, eat a s'more, etc. Don't forget to bring your ID.
Option #2: Race Morning (not recommended)
Race Morning
When: Saturday, June 15th, 9am–1pm
Start/Finish Line: Big Saddle Point (map)
We will provide limited race morning packet pickup. With the race start in the morning and the additional travel time to get to the race location, having to worry about getting your bib on race morning will only add unneeded stress to your life. However, we understand that sometimes it just can't be avoided. If it can be avoided, please do not pick your packet up the morning of the race.
Bib pickup on race morning will be right next to the starting line. Be sure to pick up your bib before 8:00 am. The race starts promptly at 9:00 am. Don't forget to bring your ID.
Option #3: Shipped To You (US residents only)
There is a cost of $20 if you want to have your bib and shirt mailed to you. We do this as a convenience for runners not wanting to or unable to make it to the expo. This option is only available BEFORE the final price jump. All runners who choose this option will get their bib and race shirt mailed to them 1-2 weeks before the race.
NOTE: Once your package is shipped, you are officially checked in to the race and no longer qualify for our refund, deferment, or transfer options.
Other Details
Bring Your Own Bag
In our ongoing effort to eliminate waste we encourage you to bring your own bag to hold your bib, race shirt, and any goodies you pick up at the race expo.
Race Shirts
If you're unhappy with the fit of your race shirt or couldn't order the size you wanted we'll host a shirt exchange at the finish line on race day. Note that sizes and quantities will be limited.
Travel Information
Getting to the Expo
Flying
If you're flying to the area keep in mind you will still have a drive ahead of you. We recommend first looking to fly in to St. George (SGU), Las Vegas (LAS), or Flagstaff (FLG).
Heads Up!
If you are traveling on I-15 going through the Virgin River Gorge (south of St. George, UT) please note that you may have major delays and possible rerouting. Any vehicles over 10 feet wide will be required to reroute via US 93. You can learn more about this construction project and the detour here. Whether you plan to take the detour or make your way through the gorge, be sure to give yourself extra time to get to the event.
TIME ZONE NOTE: The expo takes place in Utah. However, the race takes place in Arizona. These states are in two different time zones. All times listed for the event are based on Utah time (MDT). We recommend manually setting the time on your cell phones, vehicle clocks, etc. to maintain the correct time throughout the event.

Getting to the Race
​Shuttle: Runners have the option to sign up to take a shuttle from Kanab to the race as well as back to Kanab after the race. Runners taking a shuttle will need to be loaded by 6:00 am at the Jacob Hamblin Park in Kanab, UT on Saturday, June 15th. The shuttle is a convenient way to get to and from the race without worrying about driving and parking. This shuttle option is only for runners (no spectators).
Self-Drive: The drive from Kanab to the race start (at Big Saddle Point) takes close to 2.5 hrs. on Forest Service roads. GPS navigation may not be reliable, but we will mark/put up signs at any major turns. We encourage you to arrive early to avoid the long caravan of cars heading out. We recommend departing by 6:15 am to be parked in time for the race.
Parking is tight near the race. Those who drive may have to walk a distance from where they park to the start/finish line. We encourage runners to either carpool with other runners, or to sign up for the shuttle to avoid congestion.
Avenza Maps for Offline Use
Use our maps offline with a gps-enabled device!
We recommend downloading the free Avenza app before the event. There you can find our uploaded maps that work without cell coverage.

For those driving to the start in the morning we wanted to make sure you have easy access to driving directions. We've uploaded driving directions to Avenza which should give you a decent offline map on your phone as cell signal is spotty at best. (On that note, please remember to download the app and maps before you start driving!) We have tested it and it works really well and doesn't really use up your battery super fast. If you ever think you are lost, you can pull out your phone and get yourself back on track in minutes.
Step 1 - Download the Avenza App
First, you'll need to download the Avenza app if you haven't already. The app is available for iOS, and Android devices.
Step 2 - Download the Driving Directions Map on Avenza
Next, download the map with driving directions from Kanab to the start/finish line. Here is a direct link to the map, once you have the app downloaded.
Step 3 - Download the Course Map
We also want to encourage you to download the course map on Avenza if you're worried about getting lost. Our courses are marked really well, but this can be a good resource if you're nervous. Here is a direct link to the course map, once you have the app downloaded.
Note: The race location is very remote. Please plan accordingly with the time it will take to travel regardless of where you are staying. Please keep in mind this race takes place on the North Rim side of the Grand Canyon, not Tusayan (South Rim) where the Grand Canyon Half Marathon used to take place.
Lodging
We recommend looking for lodging in Kanab, UT. There are plenty of lodging and restaurant options and it's the same city where the expo will take place. If you're planning to go to the park after the race, the North Rim Jacob Lake has some places to stay or you can look at options within the National Park (keep in mind you will will want to look for lodging in the north rim of the Grand Canyon).

Additional Hotel Options
We've partnered with Booking.com to search for the best hotel options in the area. Check them out below!
Race Day
Schedule Breakdown
Here's a tentative schedule of events:
5:30 am - Parking lot in Kanab opens
6:00 am – Runners taking the shuttle to start must be loaded
6:30 am – Shuttles depart for start line
7:30 am – First prize raffle (every 5 minutes)
8:30 am – Last call for bib pickup / Pacers line up
8:45 am – Runners line up / Last call for gear check
8:55 am – National Anthem
9:00 am – RACE STARTS!
11:45 am – Awards Ceremony
Race finishers will receive a finisher medal, a food box (filled with snacks), a banana, and a chocolate milk. We welcome runners and spectators to gather at the finish line to take pictures, hang out and make friends for a while, and then we encourage you to go explore Grand Canyon National Park!
Parking & Shuttles
Parking
There will be a few areas near the race start where runners will be directed to park. Parking is limited so we suggest carpooling. Depending on how quickly spots fill up when you arrive, there may be a short walk to the start line when you get to the Big Saddle Point area.
Shuttles
For those of you who signed up for the race shuttle, runners will park their vehicle at Jacob Hamblin Park in Kanab, UT. After the race, runners will be shuttled back to their vehicles in Kanab. All runners taking the shuttle to the race must be loaded by 6:00 am.
Runner Drop-off
Runners can be dropped off at the park in Kanab to catch a shuttle to the race. Runners need to be dropped off no later than 5:55 am, as all runners taking the shuttle to the race must be loaded by 6:00 am.
Spectators
This isn't a very spectator-friendly race. Spectators are welcome at the start/finish area, but please note that parking will be limited and spectators may have to walk a short distance from their parked vehicle. Runners that have spectators should drive to the race together to reduce congestion.
Interactive Map
Find out where the race is in relation to your lodging, the expo in Kanab, and how to get to the North Rim if that's in your post-race itinerary.
Half Marathon Training Programs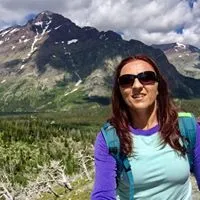 Club Hikes & Trifecta
We like to encourage our runners to get out and enjoy the area where we hold our races, so we designate certain challenging and iconic activities in the park to be a part of our official club hikes and trifecta challenge!
Club Hikes
What do I get? Any runners that take the challenge and complete one of the designated hikes within 72 hours of running the race will officially join the club, and receive a commemorative medallion! All you have to do is submit a picture of yourself at the designated location which includes:
A clear view of your face

Your bib with bib numbers clearly visible

Your finisher medal in plain view

Clear background showing where you are
These hikes are meant to be difficult and they can sometimes be dangerous. If you choose to attempt any of these hikes, you need to take them seriously. Please bring lots of water (more than you think you need), check the weather forecast, and take any precautions before beginning your hike.
North Kaibab Club (to Supai Tunnel)
The North Kaibab Trail is the only maintained trail into the canyon from the North Rim. This is a commonly trafficked trail that passes Coconino Overlook on the way to Supai Tunnel and has got some great views along the way. Be sure to bring plenty of water and take breaks as there is a considerable amount of elevation gain. Take your photo at the tunnel before turning around. Keep in mind that mules use this trail. Yield to them and watch out for poop!
Difficulty: Moderate | Total Mileage: 3.7 | Type: Out & Back | Elevation Gain: 1,397 ft | Time Required: 3-4 hrs
Uncle Jim Club
This trail is accessed via the North Kaibab Trailhead. When you get to the point where the trail loops back (at the mule hitching posts), make sure you take the short trail out and back to the point to get the best views. Take your photo at this overlook. This hike offers views of Bright Angel Canyon and across to the South Rim and beyond. Mules use this trail; step off the trail, keep still, and follow the wrangler's instructions.
Difficulty: East | Total Mileage: 4.7 | Type: Loop | Elevation Gain: 731 ft | Time Required: 3 hrs
Grand Canyon Trifecta
The Grand Canyon Trifecta is comprised of 3 different activities. The Trifecta is meant to be challenging, but less strenuous than our club hikes. These are iconic activities inside the park that should be experienced, but are doable with children. We are currently taking suggestions on what 3 activities make up the Grand Canyon Trifecta. If you have an idea, please click the link above.
You must complete all 3 in order to complete the Trifecta. Same rules apply: take your picture at each of the 3 with your bib and finisher medal and send them to us 72 hours after finishing the race. Those who complete the Trifecta will receive a commemorative pin!
Bright Angel Point
Not too far from the Lodge and Visitor's Center, the trail to Bright Angel Point is very short, but it's a popular viewpoint that shouldn't be missed if visiting the North Rim. If you have a fear of heights, be cautious as this overlook gets you to the rim. The colors of the canyon from this spot are deep and rich, and is highly trafficked at sunrise.
Cliff Spring Trail
The Cliff Spring Trail is about a mile round trip on a fairly flat path that drops down a small canyon. The trail is not overly defined, so you get to do a little meandering. You'll come upon a chest-high boulder that rests under a large overhang. The spring is on the other side of the boulder. Take your photo at the spring- do not drink the water.
Cape Royal
Cape Royal has many vistas in an almost panoramic fashion! The Cape Royal trail is a flat paved path offering multiple canyon views. Markers along the trail describe the area's plants and animals. Take your photo at the overlook with Angel's Window in the background. If visibility is good, you might even be able to see the Desert View Watchtower across the canyon on the South Rim. This area is also a great stop for a picnic.
Past Race Results & Photos
---
Photos
Race Photos
Race photos are available the Friday following the week of the race. We will send out an email when they're posted to the album as well as place the link below. This year we are offering race photos FREE to all our runners!
Award Ceremony Photos
Award ceremony photos are posted within a week of the race. You can find a link to the award ceremony photos below:
Share your experiences with us!
Be sure to use #GrandCanyonHalf in any photos you post from the race or your adventures exploring the park so we can share in the fun with you!
Race Merchandise
Exclusive Grand Canyon Half Marathon merchandise is available in our online store.
Other events you're going to love!