Grand Circle Trailfest
September 30, 2020 – October 3, 2020
Kanab, UT
What is Trailfest?
Trailfest is a 3-day festival celebrating trail running, nature, and new friendships.
(There's also music and food.)
Run.
Each morning, you'll run a gorgeous timed race on one of the world's most uniquely beautiful trail courses.

You'll earn a finisher award for each daily race and compete for an overall placement award!
Explore.
After the race, spend the day exploring the parks, hiking local trails, and discovering the local sights and sounds.
Absorb nature.
Relax.
After a day on the trails, sit back, relax, and enjoy deserved rest, delicious food, expert presenters and motivational speakers, live bands, bonfires, a trail running film festival, yoga clinics, gear demonstrations, and more!
Nowhere is the force of erosion more tangible than at Bryce Canyon.

Its wilderness of phantom-like rock spires attracts nearly 2 million visitors every year.

You'll see all the beauty but avoid the crowds as you run on remote trails through the magical hoodoos unique to the Paunsaugunt Plateau.
The towering sandstone walls and deep slot canyons of Zion National Park are unique to anywhere else on earth and attract 3 million visitors a year.

You'll run remote trails along the edge of a mesa, offering you commanding views of the majestic sandstone towers that make Zion famous.
The grand finale!
This course runs through the incredible Waterholes slot canyon and then along the beautiful Horseshoe Bend where the Colorado River pours out of Lake Powell then continues on to carve the Grand Canyon!
This course may be the most scenic and unique of the three.
Spend time after each day's race exploring the National Parks!
Race Packages & Pricing
Sign up today to get the best price!
Registration Periods & Pricing
Early: $775 December 6 – March 15
Regular: $900 March 16 – June 21
Late: $1000 June 22 – September 30
*There are a limited number of entries to each race, and this event will most likely sell out. When it sells out, registration will close regardless of registration period.
Itinerary
This is a tentative schedule and will be filled with more clinics and entertainment as we get closer to the 2020 event!
Itinerary & entertainment are yet to be finalized but expect live music, native cultural presentations, historical presentations, movie screenings, & more!
Wednesday
12:00–8:00 pm- Runner check-in
5:00 pm - Dinner buffet & beer garden opens
5:30 pm - Welcome/ Event overview
6:00 pm - Bryce Canyon Fun Facts Moment
6:15 pm - Bryce Canyon Course Overview
8:00 pm - Dinner ends
10:00 pm - Quiet hours begin
10:30 pm - Fires out
Thursday
5:00 am - Grab-and-go breakfast begins
5:30 am - Shuttles begin loading at Festival HQ
5:45 am - Shuttles depart for Bryce Canyon race
7:00 am - Runners who drive themselves should be at parking area
7:30 am - Bryce Canyon race starts (rolling waves)
11:15 am - First shuttle returns (as they are filled)
--------------------
2:00 pm - Vendor booths and massage tents open
3:00 pm - Yoga starts
4:00 pm - Speaker (TBA)
5:00 pm - Dinner buffet & beer garden opens
6:30 pm - Bryce Canyon Awards
6:45 pm - Zion Course Overview
8:00 pm - Dinner ends & massage tents close
8:30 pm - Beer garden closes
10:00 pm - Quiet hours begin
10:30 pm - Fires out
Friday
5:00 am - Grab-and-go breakfast begins
5:30 am - Shuttles begin loading at Festival HQ
5:45 am - Shuttles depart for Zion race
7:00 am - Runners who drive themselves should be at parking area
7:30 am - Zion race starts (rolling waves)
11:15 am - First shuttle returns (as they are filled)
--------------------
2:00 pm - Vendor booths and massage tents open
3:00 pm - Yoga starts
4:00 pm - Speaker (TBA)
5:00 pm - Dinner buffet & beer garden opens
6:00 pm - Navajo Sunset Ceremony
6:30 pm - Zion Awards
6:45 pm - Horseshoe Bend Course Overview
8:00 pm - Dinner ends & massage tents close
8:30 pm - Beer garden closes
10:00 pm - Quiet hours begin
10:30 pm - Fires out
Saturday
5:00 am - Grab-and-go breakfast begins
5:30 am - Shuttles begin loading at Festival HQ
5:45 am - Shuttles depart for Horseshoe Bend race
7:00 am - Runners who drive themselves should be at parking area
7:30 am - Horseshoe Bend race starts
(rolling waves)
11:15 am - First shuttle returns (as they are filled)
--------------------
2:00 pm - Vendor booths and massage tents open
3:00 pm - Yoga starts & Early Dinner & beer garden opens
5:00 pm - Horseshoe Bend Awards/Overall Awards
6:00 pm - Yoga ends
8:00 pm - Dinner ends & massage tents close
8:30 pm - Beer garden closes
10:00 pm - Quiet hours begin
11:00 pm - Fires out
Note: The Horseshoe Bend race is in Arizona, but all times listed are based on Utah time (MDT)
Trailfest aid stations will have the following:
At every event, our aid station workers are there to assist you. If you ever need help, our aid workers will do whatever they can to help.
Festival HQ will be at Jacob Hamblin Park in Kanab, UT!
We'll have plenty of camping for Trailfest runners but you're welcome to find your own lodging nearby if camping isn't your speed. And yes, you can bring your friends and family.
Campsites will be available from noon on Wednesday through noon on Sunday (4 nights!!)
Your Trailfest registration includes a camping pass to the group area at race headquarters. Bring your own tent or we can provide one for you. We have access to four baseball fields located adjacent to the city park (Festival HQ). Camping* is available from noon on Wednesday (Sep. 30th) through noon on Sunday (Oct. 4th).
When you register, you'll be asked to select the option of tent camping, car/van/RV camping, or none (if you opt to get a hotel etc.).
There are bathrooms with flush toilets at the headquarters and there will also be compost toilets placed around the tent area and festival. Showers will be available at the Recreation Center/Pool next door.
Additional facilities include: pavilion with picnic tables, serving area (where Trailfest runners will provided with breakfast and dinner), three fire pits, a stage for the film festivals, and a very large playground for kids.
*It is possible to park a tent trailer or motorhome (26 ft. or shorter) instead of tent camping, however, there aren't hookups available and spaces are limited.
We've partnered with Booking.com to search for the best hotel options in the area. Check them out below!
Kanab is a 1.5 hour drive from St. George, UT; a 3 hour drive from Las Vegas, NV; a 4.5 hour drive from Salt Lake City, UT; and a 5.5 hour drive from Phoenix, AZ. No matter which way you're coming from, you will see some amazing country en route.
FROM ST. GEORGE (SGU): You will skirt around the southern side Zion National Park and pass through the Mt. Caanan Wilderness Area, and the Kaibab Paiute Reservation.

FROM LAS VEGAS (LAS): You will traverse the Mojave Desert and transition to the Great Basin and Colorado Plateau, with views of Zion National Park and the Mt. Caanan Wilderness Area, and the Kaibab Paiute Reservation.
FROM SALT LAKE CITY (SLC): You will drive down the scenic Hwy 89 with views of the Paunsugaunt Plateau (home to Bryce Canyon National Park) and through the towering white sandstone cliffs just east of Zion National Park.
FROM PHOENIX (PHX): You will drive through Flagstaff and continue north, paralleling the South Rim of the Grand Canyon and through Navajo land. You'll have two amazing options that are equally breathtaking and similar in distance/time from Kanab. If you take Hwy 89A, you'll cross the Colorado River via Navajo Bridge near Lee's Ferry, then drive along the stunning Vermillion Cliffs National Monument before climbing up onto the famous Kaibab Plateau and then descending down into Kanab with perhaps the most expansive views of the entire Grand Staircase, including Zion and Bryce. We highly recommend this route. The other option is to take Hwy 89 through Page, AZ (Make sure to get out and hike out to see Horseshoe Bend of the Colorado River while you're there). You'll drive across Glen Canyon right below the dam with views of Lake Powell before heading west with views of the Grand Staircase-Escalante National Monument to the north and Vermillion Cliffs National Monument to the south.
Driving Yourself
We encourage you to drive to the start of each race so you can spend the rest of the day exploring the park and surrounding area on your schedule! However we will have shuttles each day taking runners to that day's course.
Drive Times
Bryce Canyon Race: 1hr 25m Driving directions
Zion Race: 1 hr Driving directions
Horseshoe Bend Race: 1 hr 20m Driving directions
Driving to Bryce Canyon Race
Driving to Horseshoe Bend Race
Shuttle
Runners have the option to sign up to take a shuttle from Trailfest Headquarters in Kanab to the start line each race morning. Shuttles will load at 5:30 am and depart at 5:45 am. The return shuttles will be running to Trailfest Headquarters after the race. They will depart as they are filled with finished runners. Shuttles are reserved for registered runners only.

If you did not reserve a shuttle during registration but would like to, you can log in here and edit your registration to add-on a shuttle reservation.
Spectators
Each day's courses are not very spectator friendly. However, spectators are welcome to greet you at the finish line. Spectators are responsible for their own transportation. Shuttles to and from Kanab are only for registered runners who signed up for the shuttle in advance. Friends and family can park in the designated parking area for each race location and take the short shuttle ride to the finish line to cheer on their runners.
PLEASE NOTE: When loading shuttles to transport individuals back to the parking area from the finish line, runners will be given first priority. We will try our best to be accommodating, but please understand our main focus will be on the runners.
Non-Runners
​Trailfest will offer plenty to do for the non-runner. All the activities begin after 2:00 pm. Everything from yoga classes, nature walks, massage therapists, and local vendors and shops offer plenty to do for those who don't want to venture out onto the trails. In addition, the speakers, film-screenings, entertainment, or other parts of the festival aspect are free to join in on.

The town of Kanab also offers a couple of unique museums, a movie theater, bar, and several historic sites to keep you busy. While your runner is out on the trail, go for a drive through one of the 3 adjacent National Parks, 2 National Monuments, one of the Navajo Tribal Parks, or Lake Powell!
Non-runners may share a tent with a runner, or additional camping spots may be added during or after registration.
Meals
For registered runners, a nightly buffet dinner as well as a morning grab-n-go breakfast before each race is included. For those not running, additional meal tickets can be purchased at the registration tent or at the buffet table for $10, cash or credit accepted. Purchased meal tickets will be given to the volunteer at the buffet entrance.
Squatters & Wasatch Breweries
Squatters and Wasatch Breweries are excited to be the official beer partner at Grand Circle Trailfest! Let's run, explore, and relax with a rewarding beer! Be sure to stop by the Squatters and Wasatch Beer Garden at the Trailfest Headquarters each day. We will offer several different beers from both breweries to quench your thirst after a long day on the trail. We also made a custom Trailfest Lager to celebrate our involvement with this awesome event.
Based in Salt Lake City, Utah, Salt Lake Brewing Co. is a craft beer brewer and brewpub operator that sells beer across 19 states under the Squatters Craft Beer and Wasatch Brewery brands.
In 1986 Greg Schirf founded Wasatch Beers, Utah's first microbrewery and brewpub in the resort town of Park City. Three years later, Jeff Polychronis and Peter Cole, founders of Squatters, opened Salt Lake's first brewpub.
In 2000, Squatters and Wasatch merged their microbrewery operations creating Utah Brewers Cooperative. Combined, Squatters and Wasatch beers have won more than 100 awards at national and international beer competitions. Including the prestigious, U.S. Mid-size Brewery of the Year award from the Brewers Association in 2010, a distinction that highlights the "statement-making" nature of their beer.
Currently, the Company employs over 400 people and operates a commercial brewery, as well as six branded brewpubs.
Don't Miss a Deadline!
Get a heads-up about new events, price jumps, etc. PLUS you're entered in a monthly prize drawing for race entries, VR swag, running gear, and more!
Kids camp is going to be a blast! It will begin at 5:30am and end at 2pm each day and is available for children ages 3-12.

Kids participating in Kids Camp will eat breakfast and lunch daily and get a free t-shirt. There will be tons of time for play as well as activities to keep your children busy. For the Grand Circle Trailfest Kids Camp, we'll have a licensed daycare provider with several volunteers helping out.

Kids camp is $30.00 per child per day. If you have more than 1 child please add for the quantity you'll need.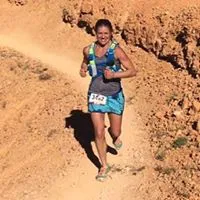 Shannon Halda-Wipf
Trailfest Participant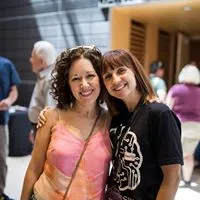 Fawn Viator Hernandez
Trailfest Participant
Julie Payn
Grand Trail Fest Runner
Jill Hansen
Trailfest Participant
Donna Grimm
Trailfest Participant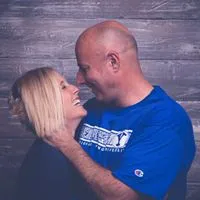 Julie Ann Sherwood
Trailfest Participant
That is tough to say. We sold out both our inaugural year (2016) and last year (2017). Both years we sold out early in the registration process (shortly after early bird registration ended).
Update: 2019 Trailfest sold out March 4th.
Every registration includes a tent site and a 4- or 6-person tent. (You can also bring your own tent if you prefer.) If you're coming with other runners and want to share a tent, make sure one person in your group claims a tent site for the group. Everyone else in the group can simply indicate "no campsite needed" during registration.
Example: If I were registering and so were three of my friends, I would make sure one of us selected a 4-person or 6-person tent be provided for us. Then the other three friends would select "No campsite needed" when registering.
Picking a tent site is on a first come first serve basis. You may check in for friends. They will all be set up in the baseball fields just above the festival. Each registration comes with its own tent site, though we encourage you to share with friends. You will not be put in a tent with a stranger.
A limited set of car/van/RV sites are available for vehicles 26 ft. or shorter.
Nope, you can stay anywhere you like. We'll provide a campsite and tent for everyone who registers but you don't have to use it. If you want to stay somewhere else and drive to the festival and races, that is allowed.
Kanab has lots of hotel and VRBO options. However, you will not receive a discount by not camping with us. All registration fees include a campsite whether you use it or not.
Early fall in southern Utah is beautiful. Expect clear skies and sunny days. The days will be a little warm (highs in the low 70s) but the mornings and evenings will be chilly. Plan to dress warmly before the race and then gear check any layers you don't want to run with. The occasional thunderstorm rolls through this time of year so there is the possibility of rain.
Highly Recommended
Camp pillow
Camp/Shower towel
Jacket or vest
Sleeping bag & pad (40° for most nights check weather conditions before)
Blanket to lounge on
Snacks/Food
Soap/Shampoo
Extra clothing
Socks for each race
Running shoes
Flashlight or headlamp
Camp shoes
Camera/Phone/Chargers
Any personal medication
Running hydration system/pack
Warm clothes for nights & mornings
*Many of these items can be purchased in Kanab or in one of the communities along the way. The nearest Walmart is in Hurricane Utah 60 minutes from Kanab.
Recommended
Sunglasses
Sunscreen
Sun hat
Toiletries
Extra blanket
Long underwear
A few more things
Personal first aid kit
Gloves
Insect repellent
Rain gear
Ear plugs
Reading and writing materials
Personal Bathroom Kit (personal wipes, hand cleaner, etc.)
*Check the weather beforehand for Kanab. If there is a cold front that moves in a 40° bag wont be enough and you would be better off bringing a 20° or layered clothing or an extra blanket. If you sleep cold you might consider bringing a warmer bag anyway.
Each morning's race will start at 7:30am, just after sunrise. We'll have a "rolling start" meaning the start line will be open for about 45 minutes and runners will start as they arrive rather than having one large start with everyone at the same time. It's a little unceremonious but it makes for less congestion on the course.
We are counting on about a 20 minute/mile pace. These trails are difficult. A 20 minute/mile pace on road does not equal a 20 minute/mile pace on these trails. Runners should plan accordingly. A mixture of running and walking would be fine.
There will be shuttles available. We don't recommend you use them. Why? They'll return to Festival HQ very soon after the race. We suggest driving yourself and then taking time to explore the National Park before heading back to Festival HQ.
The shuttle will take runners from Festival HQ in Kanab to the start line of the race and then back again to Kanab after the finish. The shuttle is OPTIONAL and a pass must be purchased for each day you want to use it. This can be done as part of the Trailfest registration process.
At every race location there is no parking at the start line. However there is a large designated parking area very near to the start. All runners who drive themselves to the race location will park in this lot and then take a short shuttle ride to the start line. Shuttles will then take them back to their car after the finish.
Runners do not have to take the shuttle from Kanab to the race start. This is an optional shuttle. In fact we encourage you to drive yourself and carpool with friends. By driving yourself to the race each morning you have the freedom to grab something to eat afterward or stay and explore the park. The trails you will run on are spectacular, but there is more to see here than just these 13 miles or so of trail.
Yes, each course will have at least one aid station (usually about halfway through the course).
Each aid station will have water, Gnarly electrolyte drink, Honey Stinger energy gels, basic foods (fruit, pretzels, etc), and toilets. See each course description for exact location.
Unfortunately no. Our insurance does not cover dogs on course and Jacob Hamblin Park has a strict no dog policy. If you are camping at HQ there will be a separate area designated for campers with dogs, however it will be slightly removed from the festival and you are responsible to keep your dog out of the park.
Strollers are not permitted on these trails.
While we used to have an option of creating or joining a team for Trailfest, beginning 2020 we will no longer offer the team option as a part of registration. Please don't let this stop you and your group of friends of making sweet matching t-shirts or other fun things!
We'll provide catered meals each night of Trailfest (Wednesday, Thursday, Friday, and Saturday).
We'll also offer a continental style breakfast each race morning (Thursday, Friday, and Saturday). Runners may help themselves to breakfast each morning. You'll receive a wristband when you pick up your bib. Show this wristband when entering the buffet area to eat dinner.
Additional meal tickets can be purchased at the registration tent or at the buffet table for $10, cash or credit accepted.
Other events you're going to love!